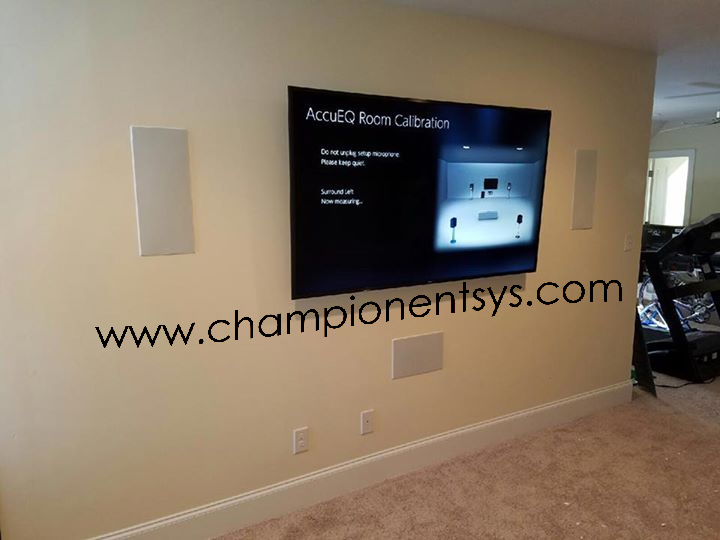 We know planning a home theater can be exhausting! Figuring out what and where and how much can really make your head spin. Sure, you can piece together a system from spare parts and mismatched brands- and you'll be keeping your fingers crossed that it works every time you turn it on. WHY TAKE THE CHANCE!?  
We quickly and professionally can mount your flatscreen TV as well as program your remotes that come with your TV and ensure that all wires and cables are neatly organized.
We also make sure the workspace is clean when we finish our work. Whatever the type of wall you have, you'll love the look for years to come.
We are specialists in home theater installation & TV mounting with over 12 years of experience. We install 7 days a week, so get an appointment with us and you may be our next client. Evening and same day appointments are available!
"We called Champion A/V to install our projector system and screen. They came out pretty fast same day and professionally installed it. We will definitely use them again."~Shelly Fox, Bethesda MD
If you live in the Baltimore area check out our other page https://www.championentsys.com/baltimore-md-tv-mounting/