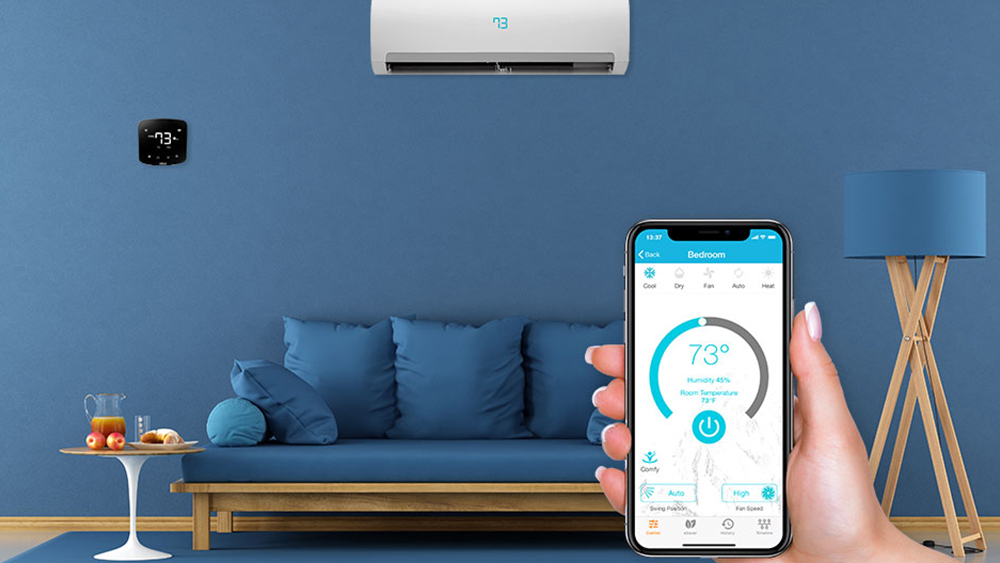 The ability to control your thermostat from your phone, computer, or tablet is a massive advantage for a variety of reasons. However, none seem to outweigh the importance of the opportunity to cut down on the energy usage it takes to cool and heat your home. If you have WiFi in your home, a smart thermostat is a perfect solution for you. It learns your family's heating and cooling preferences within the first week of being installed. From there, it sets a calendar for your home's heating and cooling patterns. Eventually, you will no longer need to think about adjusting your thermostat when you go to work or turn it down at night.
---
We provide high-quality, professional WiFi thermostat installations throughout Baltimore, Maryland and DMV areas. We have certified professionals to install your thermostat so you can start saving on your air conditioning and heating bills as soon as possible. Say sayonara to your current HVAC thermostat and upgrade to a new WiFi thermostat.
---
Contact us today at 302-451-9043 for a free estimate on your new WiFi thermostat installation!
Also, If you need any smart lighting solutions check out our page here https://www.championentsys.com/smart-lights/